Rejoice (a devotional)
— Zack · Thursday, April 9, 2020 —
---
Not only that, but we rejoice in our sufferings, knowing that suffering produces endurance, and endurance produces character, and character produces hope, and hope does not put us to shame, because God's love has been poured into our hearts through the Holy Spirit who has been given to us.



– Romans 5:3-5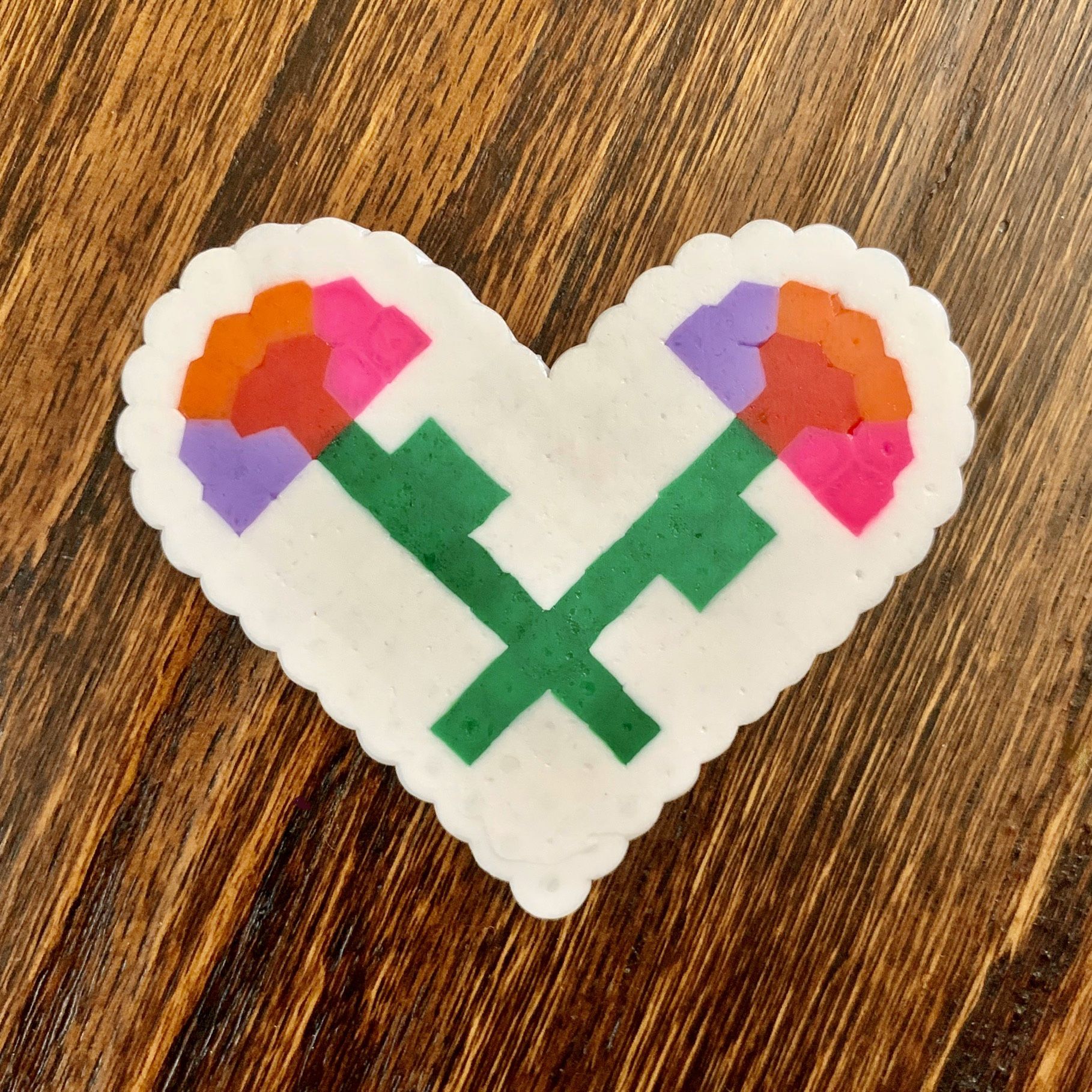 Flowers in the Snow by Magnolia Jane Smith
---
Every year, we see what it's like to come back from the dead. The trees die. And then, they grow leaves. Each month, the moon disappears, and comes back, reflecting wholly the greater light. Even daily, God darkens the sky to lull us to sleep, and swings us gently once again closer to the morning sun, as if no time at all had passed. He gives rest to his beloved.
And at Easter, he reminds us of what all these small pictures represent: That death is not the end it threatens to be. Because a Good Son died for our sins, once and for all, death is not the end of us.
So, while we wait for a long winter's night to end, while we dread that one may begin soon, we are not enslaved to the reasoning that the looming darkness is proof of condemnation. The cold nipping heels, even enveloping us, is not a signal of God's distancing himself from us. There is, now, no condemnation. It is all used up.
If it's true that a Good Father, capable of turning night to day, has plans to prosper his children, not to harm them, will return to make all things new — will bring down from the sky a city which needs no sun, because he himself is its light — it seems to me that these rehearsals of life after death are exactly the kind of story he would tell to his children.
May we rest in the hands of the Author of sunrise, the Gardener of spring, the Beginning of Easter.
---
And when the winter is over
The flowers climb through the snow
The willows weep and the clover grows
Then all at once you hear a song
Stronger than the noise
Rejoice, rejoice
And when the pace turns to danger
The nights are longer than days
And every friend has a stranger's face
Then deep within the dungeon cell
You have to make a choice
Rejoice, rejoice
Rejoice!
And again I say, and again I say
And again I say, and again I say
Rejoice!
Be still and know that the father
Will hasten down from his throne
He will rejoice over you with song
So set your face against the night
And raise your broken voice
Rejoice, rejoice
Rejoice!
And again I say, and again I say
And again I say, and again I say
Rejoice!